Thai Students at National Chung Hsing University Host Party in celebration of King of Thailand's 88th Birthday
2016-01-30 11:56:22
興新聞張貼者
Thai Students at National Chung Hsing University Host Party in celebration of King of Thailand's 88th Birthday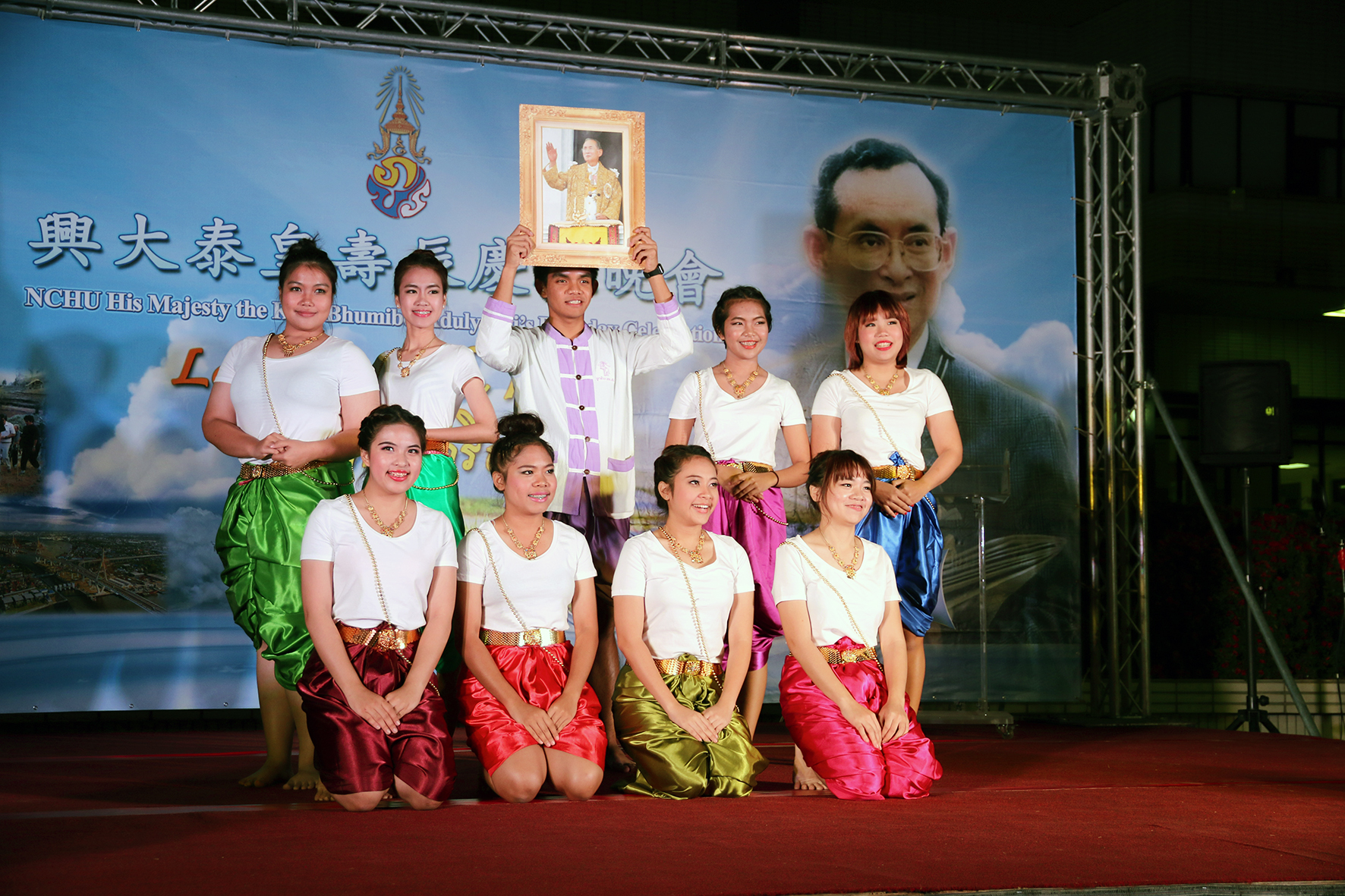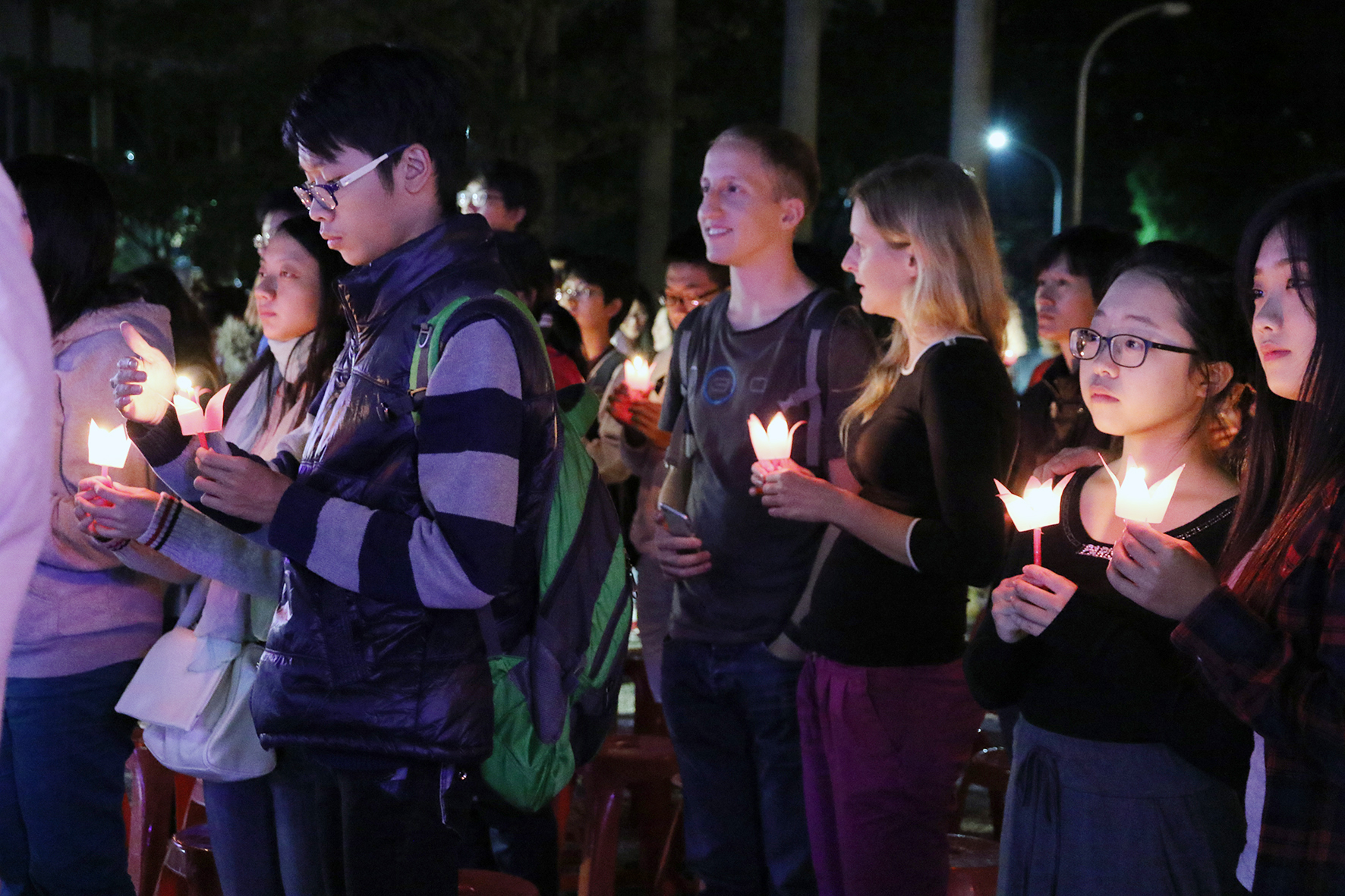 Thai Students Association of National Chung Hsing University hosted a "Birthday Celebration for the King of Thailand" in the evening of December 4. The party attracted more than 200 local and foreign students, who enjoyed an amazing, signature Thai buffet. The party also featured Thai songs and dance as participants celebrated the occasion and enjoyed a wonderful evening of Thai culture.
It was the 7th birthday celebration for the King of Thailand hosted on Chung Hsing campus. Association representatives said that December 5, 2015 was the 88th birthday of King Bhumibol Adulyadej, who was also known as the ninth monarch of the Chakri Dynasty. The day also happened to be Father's Day in Thailand. The number "8" signifies good fortune to both Thai and Chinese communities. "88" meant double doses of auspiciousness. The Thai government hosted a cycling event, titled, "Cycle for Dad," with cyclists around the country biking in circuit in celebration. Nearly half a million cyclists joined the fun.
"Songkran" and King of Thailand's birthday are two important holidays to the Thais. The people of Thailand either bring gifts, or take their beloved dads out for a hearty meal. Thai students studying overseas do not have the privilege of a happy homecoming with their loved ones, so they choose the next best thing by getting together with their friends to celebrate, and send their good wishes to their dads and the King of Thailand. There are about 30 or so Thai students studying at Chung Hsing - it is the largest Thai student populations in all of the universities in Taiwan. The birthday celebration organized by Thai students on Chung Hsing campus has quite a history, and it has consistently attracted many students to join the festivities.
Other than the flavorful, scrumptious Thai dishes, a video clip featuring the King of Thai was also shown, helping participants get to know the development projects and contributions accomplished by the King. Thai students donned traditional costumes and presented a celebratory dance. Thai students in the choir sang songs written by the King, and paid their tribute. Lit candles were passed around at the end of the party. Yang Yao-hsiang, a retired professor from Chung Hsing, said his blessings and prayers, and lit the candles. The faculty and the students also followed suit, and sang Thai songs to conclude the evening on a melodious note.
Back