[News] NCHU Students Won the 4th Prize at 2017 Taiwan In My Eyes 120h event
[News] NCHU Students Won the 4th Prize at 2017 Taiwan In My Eyes 120h event
2017-12-19 09:37:36
國際事務處
We are honoured to announce and congratulate that our NCHU students Amelia Sebayang, Pishayapa Thongmalai, Ana Clariza Samayoa, and Chen, teaming up as the Serendipity 150, won the no. 4 prize at the competition '2017 Taiwan in My Eyes hours 120' held by CTCI Education Foundation. The event involved university students in visiting corporations, with the classmates planning their own itineraries, selecting those places they wish to explore through in-depth discovery.
From the successful last holding of the activity, CTCI Education Foundation, CTCI EF and Center for Corporate Sustainability, CCS have again jointly organized "2018 Taiwan In My Eyes 120h" event, affording international and domestic students at universities in Taiwan the opportunity to explore Taiwan, with the aspiration that the students will develop and cultivate international communication and teamwork skills.
For more information about 2018 Taiwan In My Eyes 120h, please refer to 2018 Taiwan in My Eyes Event Guidelines.
To take a look at our NCHU team's victorious video, please scan the QR code in the poster below.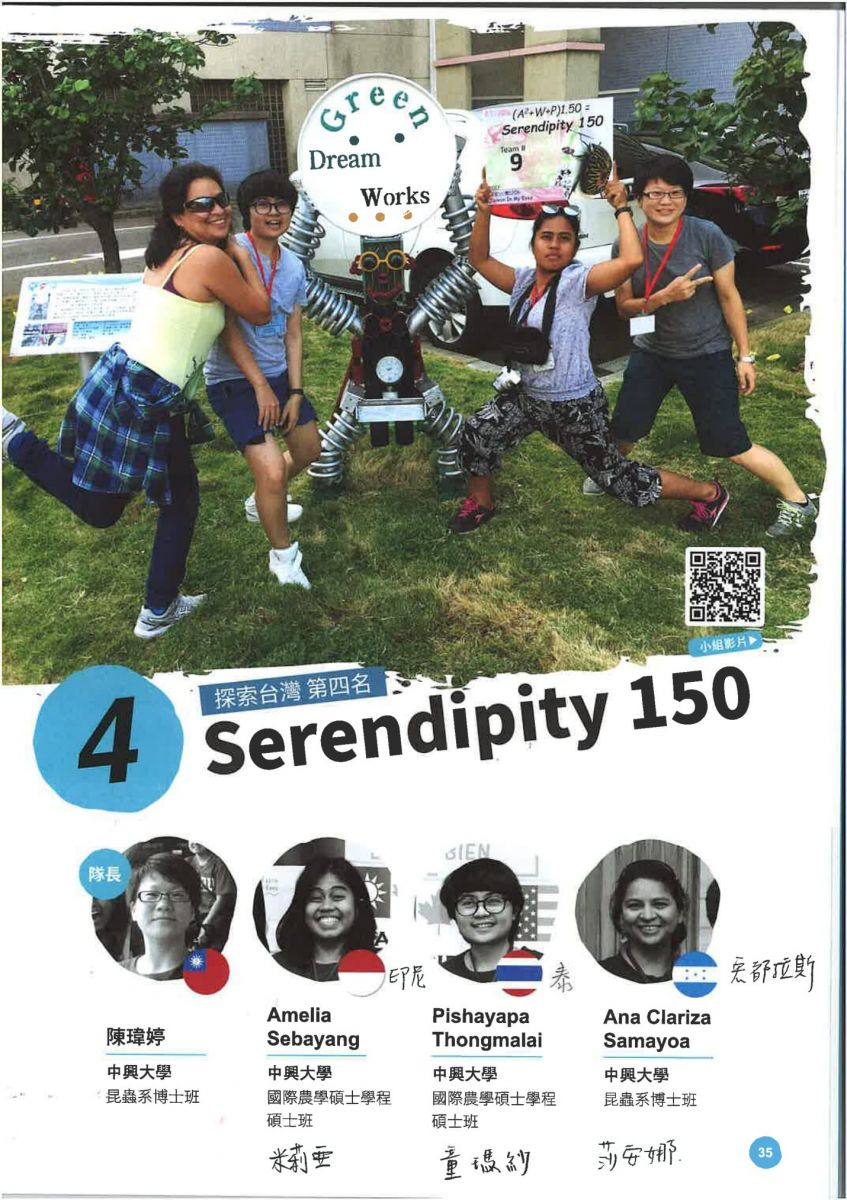 Back