Umbo adds security to Taiwanese university campus
National Chung Hsing University (NCHU)
is a research-led Taiwanese university with a large urban campus in Taichung, Taiwan. The university is a member of the Taiwan Comprehensive University System, one of the most prestigious university alliances in the country. First established in 1919, the university counts over 10,000 undergraduate and 5,500 graduate students.
The Problem
The NCHU Taichung urban campus is very large with many buildings and a large open area that is difficult to police. Near the center of the campus is a body of deep water, the Chung Hsing Lake, that spans nearly a city block long and wide. There are no fences surrounding the lake, which makes safekeeping the people who visit and it difficult. This becomes especially difficult during the weekend when the most outside visitors come and the number of security guards available to patrol the area is at its lowest.
In addition to looking after the students throughout the week, the team's IT and security staff oversee some of the largest performance venues in the city. This includes a large auditorium for public events and gym with indoor pool.
In searching for a proper video surveillance solution, the university's IT director and deputy director, looked for something that was flexible but intelligent. They believed that the traditional model — the one where people purchased large camera systems lacked flexibility in that they require a large fixed cost to get started with and are difficult to scale.
Installation and Results
For their first phase installation NCHU purchased and installed over 20 Umbo SmartDomes throughout the campus after a Proof of Concept run of five cameras. The first set were placed around the lake. Several others were placed within the gymnasium and outside several educational buildings.
NCHU found the IP camera and public cloud model a really powerful one, providing the flexibility they could not find in the traditional model. Very easily, they could get any number of cameras they wanted up and running without setting up a whole other facility to service them. The cloud's centralized model allowed them to save them a lot of money. They also enjoyed using the Umbo smartphone app, which colleagues found easy to use.
And when there were any issues arising, NCHU found that Umbo was very responsive when answering questions about how any parts of its systems work.
Conclusion
The director and staff of the IT department believe that AI has a lot of potential. They are excited by the possibilities that the technology can provide to university administrators everywhere. They believe that universities such as theirs are uniquely positioned to take advantage of what Light can offer — things such as fight and loitering detection for example — as they are able to integrate its capabilities deeply within the entire campus.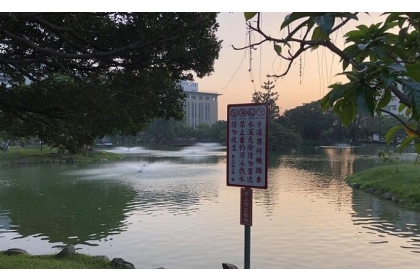 Back