NCHU holds International Forum and International Cultural Festival for NCHU Centennial
The Office of International Affairs (OIA) at National Chung Hsing University hosted the International Forum for NCHU Centennial on November 1st with chancellors and academicians from 15 overseas sister universities hailing from 10 countries: America, Germany, Poland, Australia, Japan, Malaysia, Indonesia, Thailand, Vietnam, and South Korea in attendance. An academic collaboration, the forum exchanged topics such as global youth mobility and industry links in the hopes of providing feasible action plans based on valuable suggestions from its guests for participating universities to reference.
Participating schools include the University of California, Davis, USA; TU Darmstadt, Germany; Warsaw University of Life Science, Poland; Deakin University, Australia; Hokkaido University, Japan; Saga University, Japan; Tokyo University of Agriculture, Japan; Nagasaki University, Japan; Toyota Technological Institute, Japan; Jeonbuk National University, South Korea; Institut Teknologi Bandung, Indonesia; Mae Fah Luang University, Thailand; Kasetsart University, Thailand, and Non Lam University, Vietnam.
The International Cultural Festival was held simultaneously on the quad area in front of NCHU's Yun Ping Building amid much fanfare and included exciting activities such as World Expo, Flea Market, and Cooking Competition. The twenty-eight stalls were set up by international students hailing from countries such as Japan, Philippines, Sri Lanka, Myanmar, Thailand, Vietnam, Turkey, Haiti, India, Indonesia, and Nepal to showcase their respective countries' unique characteristics. For the cooking competition, the top three places were won by Indonesia's tumpeng, Filipino curry, and Sri Lankan curry.
NCHU's OIA stated that just in time for NCHU's centennial, in order to bring international students closer to the local culture and traditional activities of various countries, the OIA and student representatives from various countries planned activities to showcase representative foods, music, attire, games, and hands-on experiences from each country in order to enable exchange between students of different nationalities and experience different culture.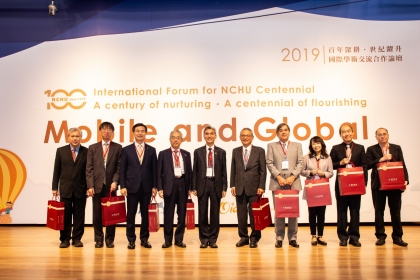 Chancellors and academicians from 15 overseas sister universities hailing from 10 countries were in attendance at the International Forum for NCHU Centennial.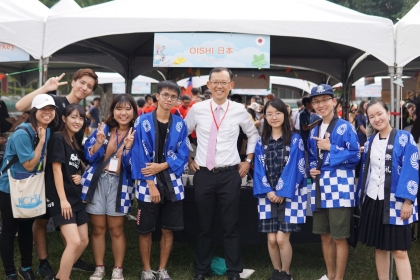 The International Cultural Festival included World Expo, Flea Market, and Cooking Competition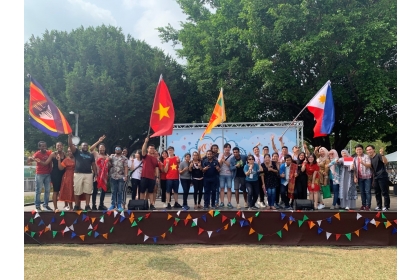 The International Cultural Festival included World Expo, Flea Market, and Cooking Competition
Back