The Second Issue of Semi-Annual Magazine "NCHU ARCH" is Officially Published
Source: Distinguished Professor Chia-Lin Chang, Vice-President for International Affairs
Based on the academic focus and creativity for the benefit of humanity as major features of National Chung Hsing University (NCHU), the motivation for establishing the "NCHU ARCH" magazine is to introduce the quality, ethos, and beauty of NCHU to the international community.
The semi-annual magazine "NCHU ARCH" represents a selection of projects from across NCHU that deliver on this commitment through "Ascension", "Research", "Collaboration", and "Healthcare". Through this publication, the aim of service as a principle, or being a chief, is precisely the essence to be extracted from the explorations of academic research and the dramatic challenge of the worldwide public health.
In the second issue, the unit of "Ascension", we report NCHU's remarkable agricultural research in Bacillus mycoides, which introduced Dr. Jenn-Wen Huang, Professor of Plant Pathology and Vice-President of NCHU. His research team's responses to NCHU's commitment to sustainable agriculture demonstrate improving welfare for human beings to coexist with the environment.
In terms of "Research", we are honored to introduce Dr. Chang-Hsien Yang, Chair Professor of Biotechnology and Vice-President of NCHU, whose research team has developed a crucial mechanism of controlling orchid lip formation to diversify flower's color and prolong the flowering period.
In "Collaboration", we highlight two successful international collaborations, the Engineering Summer School Program and Tricontinental Master Program in Global Studies (TRIM).
In the year 2020, society has faced unique challenges and difficulties because of the ongoing COVID-19 pandemic. In the unit of "Healthcare", we are pleased to share our experiences in the scientific epidemic prevention and health education vision with our partner universities worldwide.
On the last page, we present the NCHU Art Gallery's collection, guiding you to witness the beauty and elegance of NCHU, as illustrated in these paintings, pictures, and calligraphy.
The Office of International Affairs (OIA) would like to express their sincerest gratitude to Distinguished Professor Chao-Chin Chang, Graduate Institute of Microbiology and Public Health, NCHU, for providing his professional advice, helpful comments and suggestions with regards to epidemiology.
The OIA also wish to thank Dr. Chin-Chung Chen, Director of The Art Center of NCHU, who kindly recommended and shared the premium collection of Art to the second issue of ARCH.
Finally, I would like to acknowledge the superb support team of Ms. Siou-Ling Cheng (Julia), Ms. Yu-Chun Liao (Claire), Mr. Chun-Han Shih (Adam), and Ms. Ching-Yang Siang (Ava), who have contributed significant efforts over an extended period in helping to develop the "NCHU ARCH" magazine.
Due to the escalating global (COVID-19) epidemic, many countries have decided to control overseas mail entry, or only to open social international express mail. Considering the difficulties associated with mail and transport during the ongoing pandemic, as well as trying to minimize carbon emissions, the ARCH NCHU magazine has simultaneously issued an online version for NCHU's treasured overseas sister schools and overseas alumni.
Full magazine can be accessed by clicking the link below, or by scanning the QR code.
http://oiamag.nchu.edu.tw/index.php/en/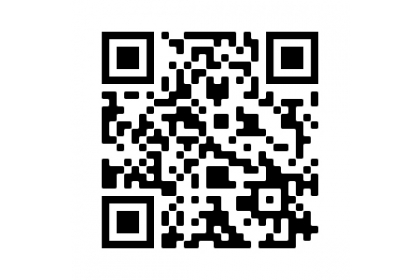 Back