MicroStrategy and IMobile Collaborate with Data Science Team of the National Chung Hsing University to Cultivate Talent Analysts
The Big Data Center and the School of Informatics & Data Science (SIDS) of National Chung Hsing University (NCHU) have signed the memorandum of understanding with IMobile BI Technology Limited Corporation on August 13th intending to cultivate big data and business intelligence (BI) talents.
The Dean of the College of Science and Director of Big Data Center, Professor Yin-Tzer Shih, highlighted the goal is to attract talents in the big data and artificial intelligence (AI), and partner with multiple organizations to improve the application of data and AI. The collaboration with IMobile BI is expected to enhance data analysis, data mining and machine learning for both students and universities. The MicroStrategy BI software generously donated by MicroStrategy and IMobile will help students understand and use the BI tool better.
Jack Sun, Chairman of IMobile BI, commented that the collaboration with the Big Data Center and SIDS will enhance the application of cloud platform construction, management innovation, and enterprise resource planning, as well as improving the data analysis capability of various industries.
Founded in 1989, MicroStrategy is a well-known public-listed company in the US and focuses on the development BI software. The company has branches located in 28 countries with over 2,000 employees and serving customers in diverse large-scale industries. The donation of 65 users of MicroStrategy BI software, will help the faculties and students to enhance the teaching and research. In addition, BI-related courses will be introduced. With the support of IMobile BI and MicroStrategy, students can attend lessons to earn data analysis related certificates issued by MicroStrategy.
SIDS was just established on August 1st 2021, including the Department of Applied Mathematics, Institute of Statistic, Institute of Data Science and Information Computing, and the Doctoral Program in Data Science and Industrial Analytics. Professor Tsung-Jen Shen, the Dean of SIDS, is looking forward to using MicroStrategy software, together with a team of outstanding professors, to help students to learn advanced BI software and analysis knowledge, as well as prepare them for their future which is BI-related.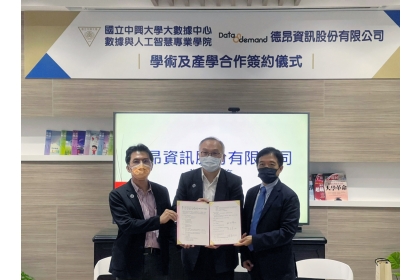 The Big Data Center and the School of Informatics & Data Science (SIDS) of National Chung Hsing University (NCHU) have signed the memorandum of understanding with IMobile BI Technology Limited Corporation on August 13th intending to cultivate big data and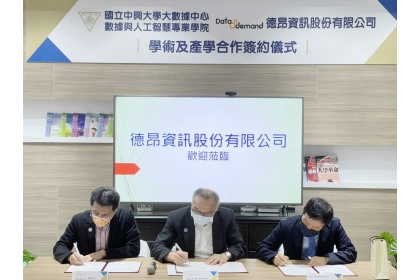 The Big Data Center and the School of Informatics & Data Science (SIDS) of National Chung Hsing University (NCHU) have signed the memorandum of understanding with IMobile BI Technology Limited Corporation on August 13th intending to cultivate big data and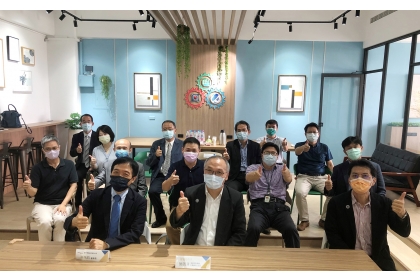 The Big Data Center and the School of Informatics & Data Science (SIDS) of National Chung Hsing University (NCHU) have signed the memorandum of understanding with IMobile BI Technology Limited Corporation on August 13th intending to cultivate big data and
Back