National Chung Hsing University Ranks First in the Country in Terms of Increase in Number of Applicants for Master's Programs
2023-03-07 11:04:57
興新聞張貼者
The examinations for master's programs in various domestic universities have been held in February successively. National Chung Hsing University held written examinations for master's programs in Taichung and Taipei on February 10. This year, 693 places are available for admission, attracting a total of 9,335 applicants, an increase of 2,023 applicants compared with last year. In comparison with some top universities that face the decline in the number of applicants, National Chung Hsing University has an increase of 28%, growing against the tide and ranking first among universities.
As Professor Chenju Liang, Vice President for Academic Affairs of National Chung Hsing University, said, the top three colleges in National Chung Hsing University with an increase in the number of applicants this year in comparison with last year are College of Management, College of Engineering, and College of Electrical Engineering and Computer Science among which the top five departments with an increase are Department of Electrical Engineering increasing by 601 applicants, Department of Finance increasing by 356 applicants, Department of Mechanical Engineering increasing by 264 applicants, Department of Chemical Engineering increasing by 234 applicants, and Department of Management Information Systems increasing by 191 applicants.
As National Chung Hsing University President Fuh-Sheng Shieu pointed out, this year's epidemic situation has eased, and the university is fully open to candidates who can choose either the examination center in Taipei or that in Taichung to facilitate their participation in the examination. In 2023, National Chung Hsing University has been granted extra 136 admission quotas in total to be allocated between expanded seats for the AI, semiconductors, and machinery fields and additional seats for information security, which will help to increase students' willingness to apply for the examination. Moreover, in line with National Policies, National Chung Hsing University established the new College of Medicine and Department of Post Baccalaureate Medicine last year, and undertook the major task of the country to revitalize Zhongxing New Village in Nantou County, thereby founding NCHU Nantou Branch. Accordingly, our university's visibility is greatly augmented.
As many student participants in the examination said, most of them believed that National Chung Hsing University has been closely cooperating with the industry in key development areas in recent years, and that the University is located in the central region, fully coordinating with the industrial trend of the Central Science and Technology Corridor. It has great development potential, and this is the reason that attracted them to take the examination.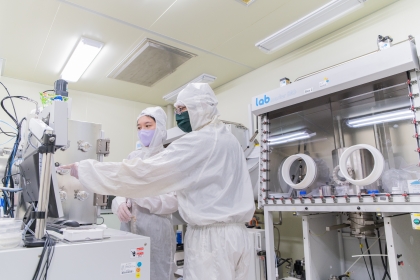 Back